When I decided against building my own bell bronze snare as finding all the necessary hardware parts got really frustrating, I just bought
a complete Oriollo
- shell, hoops, hardware, and all.
Since some of its parts weren't exactly what I wanted, I said to myself that I should spare the aggravation obsessing over any small details and just play it as is.
Which I did for a while, until one of the snare ribbons suddenly broke, which had never happened to me before. I investigated the problem and found that the snare side hoop has really sharp edges in its machined snare holes.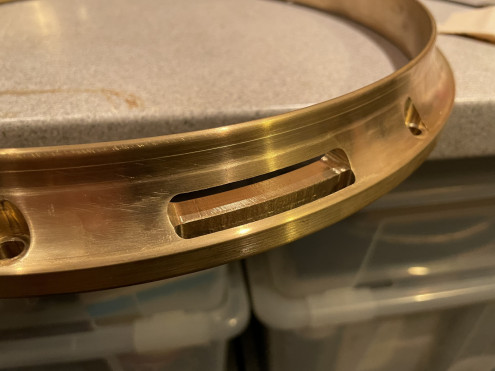 I immediately uninstalled the hoop and spent a few minutes in the workshop with a strip of sandpaper.
Even without putting too much effort, the edge smoothed out considerably and I hope it won't break any ribbons ever again.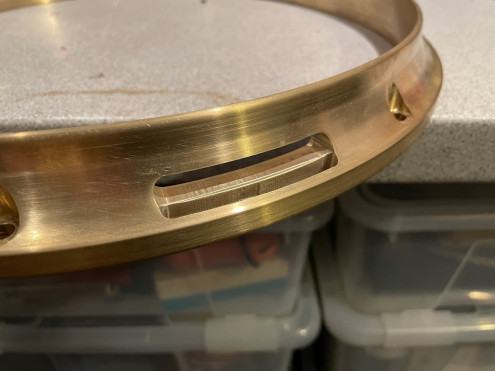 I wasn't too happy about the fact that such a small thing could be missed and not addressed before the product goes to the customer, especially at this price point, but oh well.
And since I already began tinkering with this snare, I might as well upgrade a few other things.