I was curious enough to test order this one to give it a ride or two:
This drum is a limited special model only available via german reseller Thomann and it comes with some promising features:
10 STL-100 lugs per side
FatTone Hoops
5mm Maple Shell with 5mm re-rings (which makes it a Masters Reserve Shell, hence the name)
Remo USA heads
SR-017 Strainer
Delmar Wrap in Black Diamond Pearl
Pearl Ultrasound SN1420-D snarewires
Given this features for me it appears to be a very pro drum with only very mild cost cutting features like the chrome instead of stainless steel tension rods (didn't we had them for generations?) and for some maybe the SR-017 strainer which I like very much.
What got me caught is that this limited special model is priced in the lower range of the Sensitones (Steel models), just above the Utility Snares. A corresponding Masters Maple Reserve Snare would be almost double the price and it comes with the same features only tubelugs instead of single ones. The retail for this drum is 289 EUR which equals 322 USD. They also offer a 6.5 and 8" model for the same price.
Anyway, I couldn't resist and ordered it together with a 14" Aquarian TC head to replace the stock Ambassador first hand. I have 30 days to test it.
If you want to hear how it sounds there is a test video on Youtube: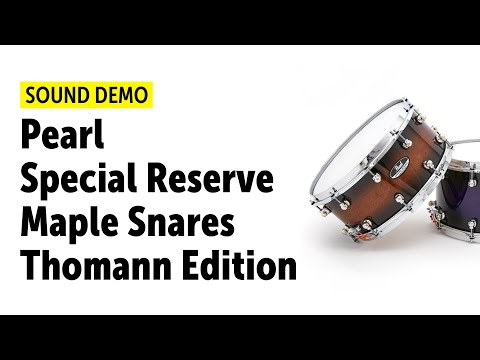 What do you think about it?