Hi,
Let me introduce my new snare. This a Yamaha Maple Custom Absolute nouveau made in Japan.(by Sakae).
This snare is a standard and everybody knows about its quality.
I got a 14x7 in France like new ! This a 7 Ply @7mm US Maple. I not sure about the manufacturing date, but should be 2006.
The snare is mounted with Yamaha Hooks Lugs and die Cast Aluminium hoops. Love those lugs by the way !
I added a Puresound Pro wire on it and full Evans G1 360 heads.
Can you help about the serial number to check the right manufacturing date ? :
SN : ASD0547 / QMX5923
Spec :
7 Ply Selected Maple Shell (7mm)
Natural Satin Finish
Alu Die Cast Hoops
Yamaha cast Strainer
Hook Lugs
Puresound Pro Wire
Full Evans 360 heads
How it sounds :
I found the snare very versatile, nice "crack" and "pop" sound too. Since it's a 14*7, the snare has a great low ends and a wide range of tunning.
Video with the classical lugs :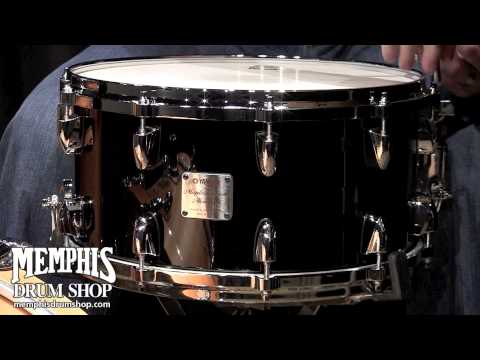 Some pictures :