Hey everyone. It's been about 1.5 years since I posted my first studio thread. I figured I'd snap some new pictures over my holiday break and make a thread. And hey, some drum sounds, too!
Software:
Pro Tools M-Powered 8.0.1
Ozone 4 Mastering Suite
Reason 4
Hardware:
M-Audio Firewire 1814
Presonus Digimax D8
Ashly CLX52 2-channel compressor
Microphones:
1x Studio Projects C1 large diaphragm condenser
1x Audix i5 dynamic
2x Electro-Voice N/D468 dynamics
1x Audio-Technica ATM250 dynamic
1x Shure Beta 52a dynamic
2x MXL 604 small diaphragm condensers
1x Nady RSM-4 ribbon
1x DIY subkick
So, from where I left off last, I bought the Digimax D8 last year. HUGE step up from the Behringer ADA8000. Good sounding pres with clean gain up top. I also really dig the metering up front.
Upgrade number two was a hardware compressor for tracking, mainly for kick, snare, and bass. I thought I had done some decent research and ended up with two Symetrix 525s with automatic attack and release. Bad idea. The attack was way too slow for drums, but worked ok for bass. So, I resold them, did more research, and ended up with an Ashly CLX52. Wow. SUCH a great compressor. It goes everywhere from clean to colored depending on how you dial it. It certainly does it's job well on anything I've put through it. I'm not quite sure what I'll do for my second compressor, to be used on overheads or toms. Perhaps an FMR RNC.
So, here it is: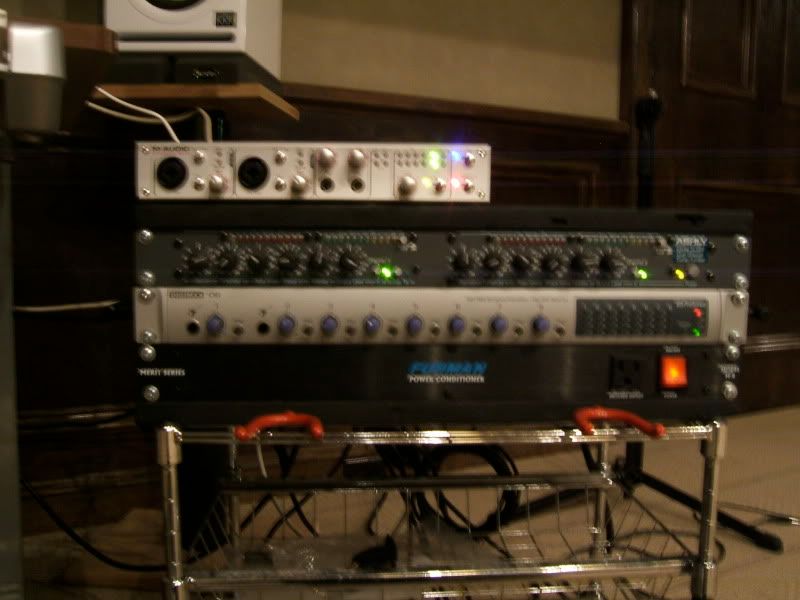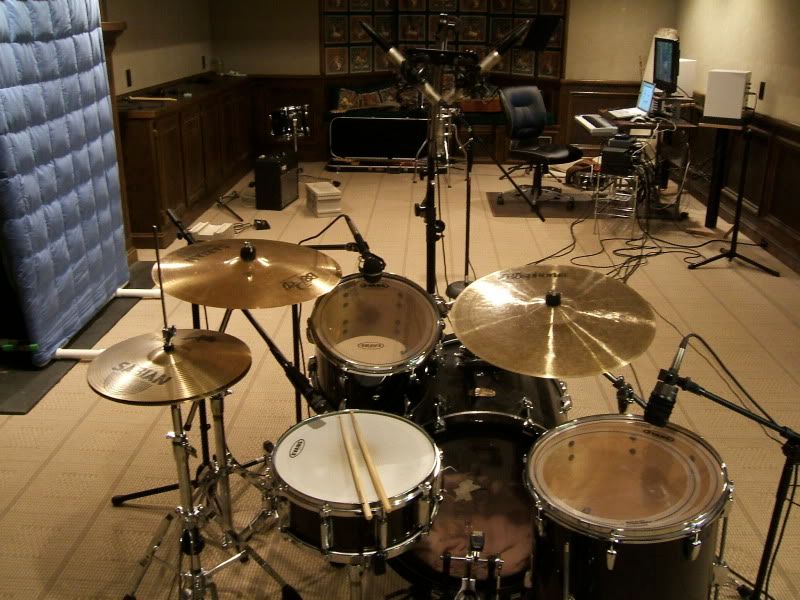 And also, here's a quick little drum thing I did. First link is raw, second is processed.
http://www.fileden.com/files/2009/11...4/drumsraw.wav
http://www.fileden.com/files/2009/11...sprocessed.wav
I'm currently finishing up a 6-track EP I did over the summer and starting initial mixing on a 7-track EP I did at the beginning of this month. I'll post some of the songs when they're all finished.