Ok, I'm auditioning for a college drumline in August and although I have a practice pad, I'm not auditioning to play the pad; I've got my fingers crossed for the snare line.
I thought it'd be good to get some actual snare time this summer. I borrowed one of the 13" SFZ's our high school has and was chopping some stuff out and realized the head sounded different towards the top. Upon closer inspection, it looks like the head pulled out of the rim. It then hit me that this was the head that pulled out during my late Sophomore year of High School. The drum has since been sitting like this. (Pictures below.)
Normal: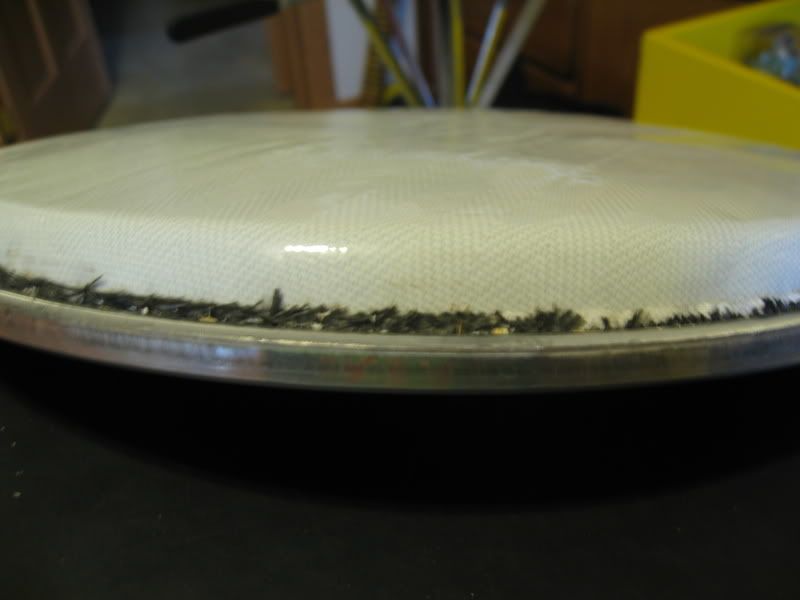 NOT Normal:
I said, well crap, I'll have to buy a new head, but until then, the current head was playing fine, it just sounded a little weird towards the rim. While putting the head back on, I hear a giant POP and was thinking well, there goes the head altogether. However, while taking the head off again, much to my dismay, the RIM is cracked straight through. (Pictures below.)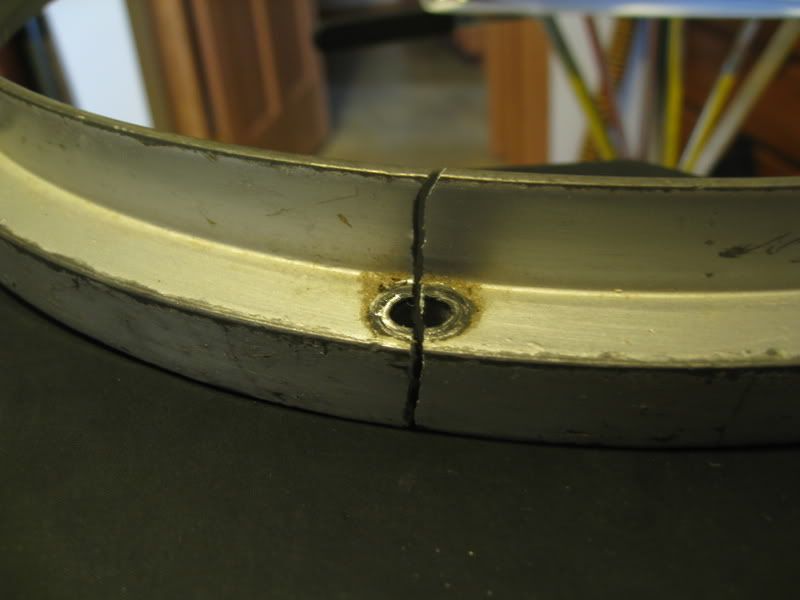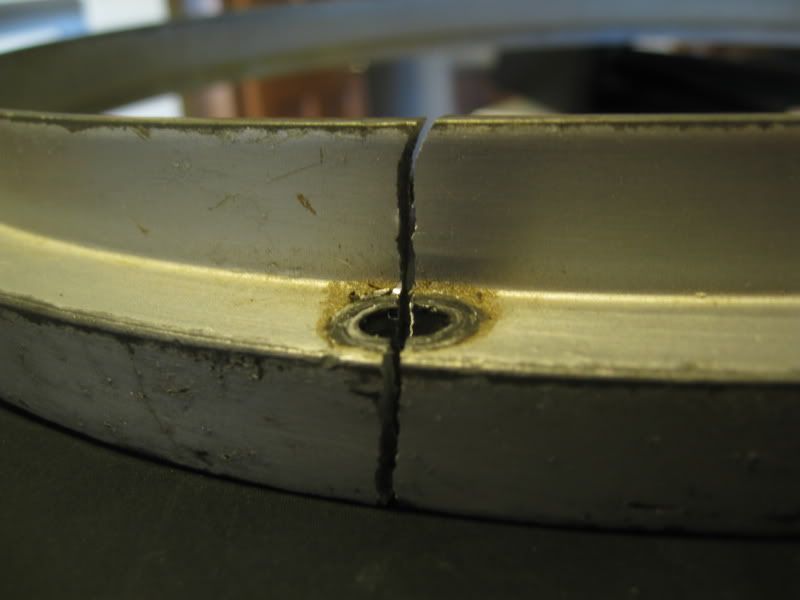 I was so freaked out by this, (seeing as it's not mine and I don't have cash laying around to throw at this) I didn't look to see if it was the lug closest to where the head pulled out.
I assume that the break
was
next to the pull in the head and since there was less stress on the pulled out part of the head, more stress on the other side of the rim, and the fact that it sat like that for almost a year and a half all contributed to the break in the rim.
However, I could be wrong and the break might NOT have been by the split in the head. Could it just be a bad rim? The drum is probably close to 10 years old.