I've finally done it! I put aside my unsold Genista and set up my Ludwig Epic, that I bought at the end of May (They were stacked in a corner of our practice room for 2 months). I'll be able to play with a 24" BD and a 18" FT for the first time!
Set up: 24"x16" BD, 13"x10" TT, 16"x16" FT and 18"x16" FT and my Sensitone Elite Alu 14"x6.5". I also have a 14"X7" snare that came with the kit but it's not on the pictures (well, it is... just hidden in the brown Ludwig box).
Cymbals (left to right when standing behind the kit): Zildjian Avedis rock hats, Paragon splash (lying on the carpet, I haven't set it up yet), Wuhan china, Zildjian Avedis crash (probably heavy), Zildjian Avedis Ping ride, Zildjian Avedis medium crash, Meinl Classics Custom splash and Zildjian K china boy. My Gretsch kit might be all Sabian, but this one is all mixed up!
On a side note, I am mounting my tom on a DW stand, but I used the L arm that came with my Ludwig, as the diameter of the rod isn't the same (12.7mm for DW and 9.5mm for Ludwig)... At least they use the same diameter for their plastic ball!
Front view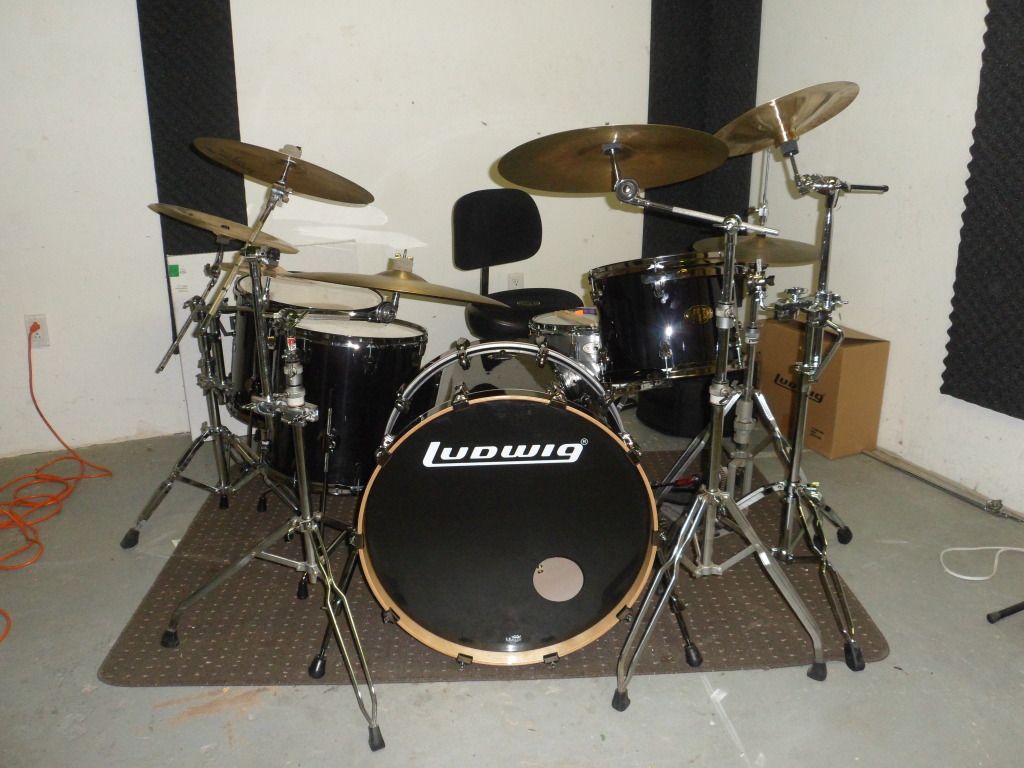 Bird's eye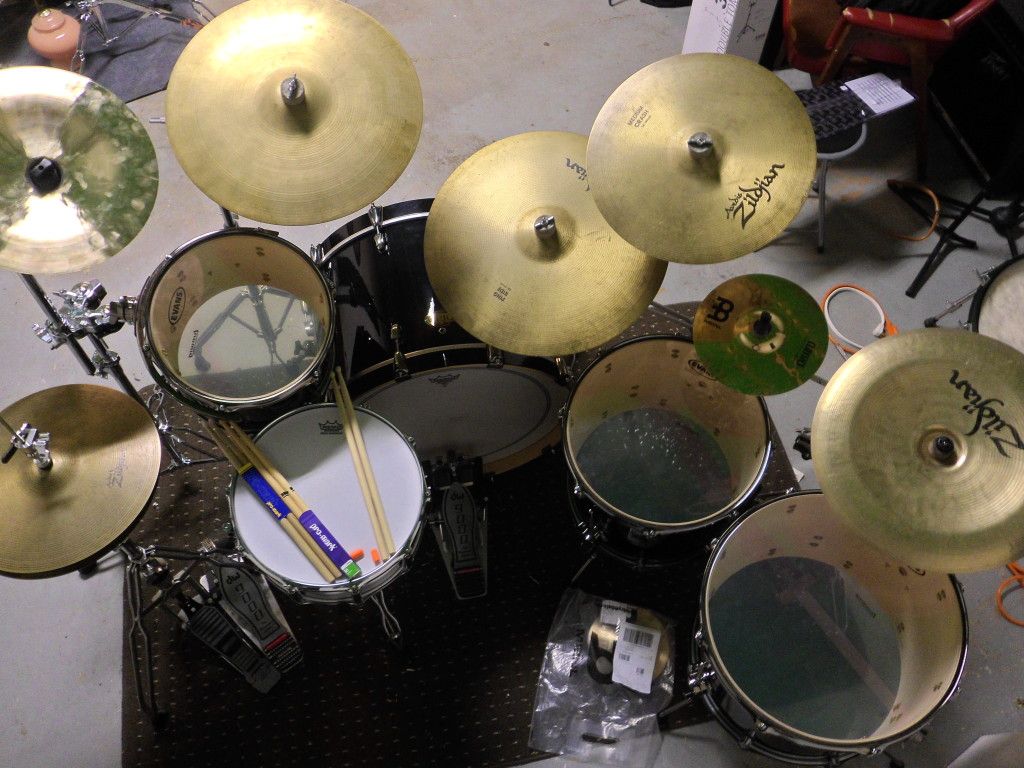 Finish (it's supposed to be transparent black, but the only way to see the wood grain is with the flash ON)