Finally tom arms are in. New heads, new pictured, and new set up!
It looks like theres a crash in the finish in the 12" tom in the pics, there is none!
I don't use the zilbels anymore, so i'm thinking of getting rid of them, and getting a 20" crash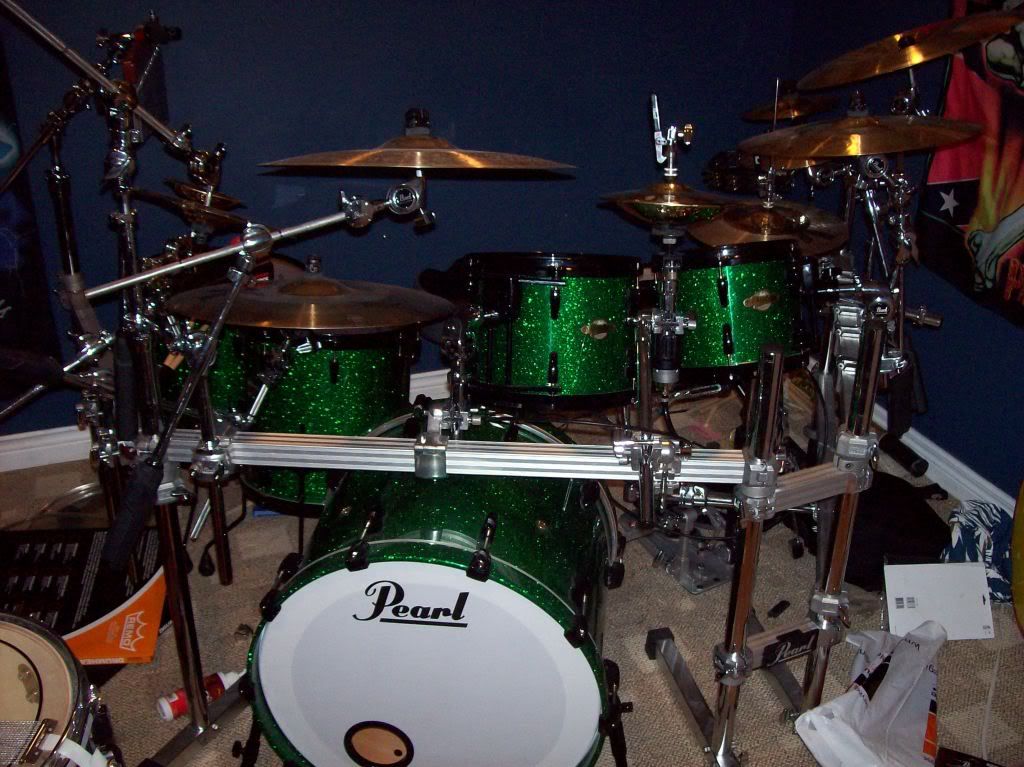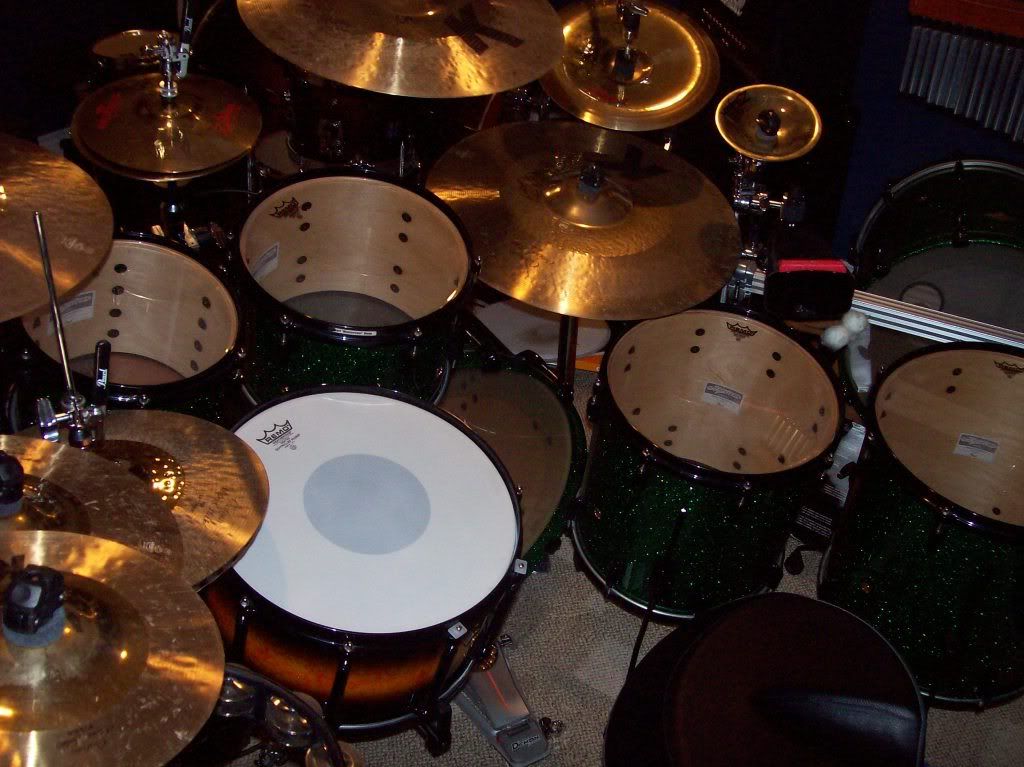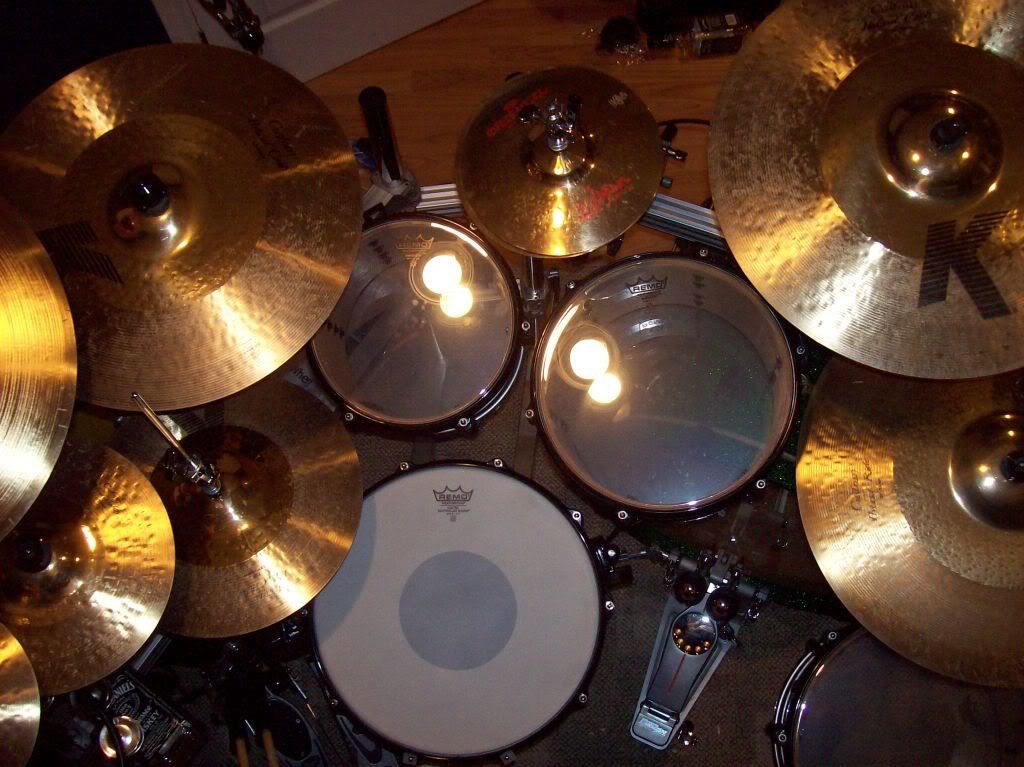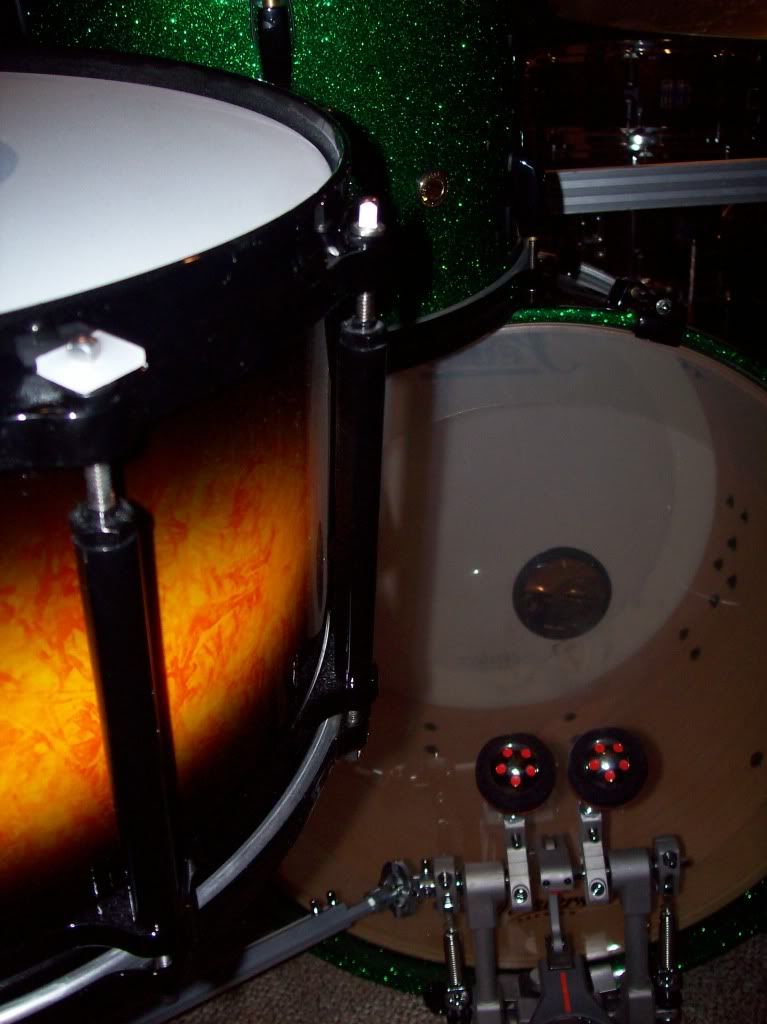 even though the toms may look a little weird, it is so comfortable!
comments, questions welcome
oh and not sure if you can see it in the pics, but the jack d is back. And i have a second one for back up!