Well, after a really long time, I thought this would be a good time to show you what I'm playing. I'm not done with the whole upgrading thing yet, I'm still waiting for a couple of part to arrive like L rod tom arms, multiclamps, memory locks, cymbals... I'm even thinking about adding 2 rocket toms! It's a never ending quest, and I'm having tons of fun with it.
Specs:
MC Custom drums in stained cherry finish.
Bass drums: 22x18 (x2) - Guatambu shells
Rack Toms: 8x7, 10x8, 12x10, 14x12 - Paradise shells
Floor Toms: 16x14, 18x16 - Paradise shells
Snare Drums: Pearl 14x6.5 MMX in Diamond Burst with black hardware, Yamaha 13x6.5 Musashi (not shown), Mapex 10x5.5 Pro Snare re wrapped (not shown).
Cymbals:
Paiste Signature 14" Dark Crisp hi hats
Paiste RUDE 14" crash/ride over Meinl Raker 14" hi hat bottom (not shown)
Paiste RUDE 20" power ride
Zildjian A Custom 18" crash
Paiste RUDE 18" crash/ride
Paiste Signature 18" Full crash
Paiste Signature 19" Full crash
Paiste Signature 20" Thin china
Zildjian Oriental 20" China Trash
Zildjian A 8" splash (not shown)
Zildjian K 8" splash in brilliant finish
Zildjian K 10" splash
Zildjian Planet Z 16" crash resized to 6" (not shown)
Zildjian Z Custom 18" Medium crash resized to 10" (soon to be hi hat bottom)
Hardware: Tama Iron Cobra Power Glide double pedal converted to 2 singles, Tama HH905 hi hat stand, no brand remote hi hat stand, Mapex 3 sided rack modified, Pearl TH1000 tom holders, Gibraltar road series and power series clamps and memory locks, Pearl, Mapex and several no brand boom stands.
Drumheads: Evans clear G2 over clear G1 for toms, Clear EQ4 over black EQ3 for bass drums, Power Center over Hazy 300 for the MMX, coated G1 over Hazy 300 for the Musashi, stock Remo heads for the Mapex.
How it sleeps when I'm not using it
Several views from the outside
Left side
Middle side
Right side
Pedal setup. This is just to show the pedals, because I'm currently waiting for the pipes that hold both the hh stand and the remote stand to get chromed. There is thread in which I show how I attached it if you like to search for it.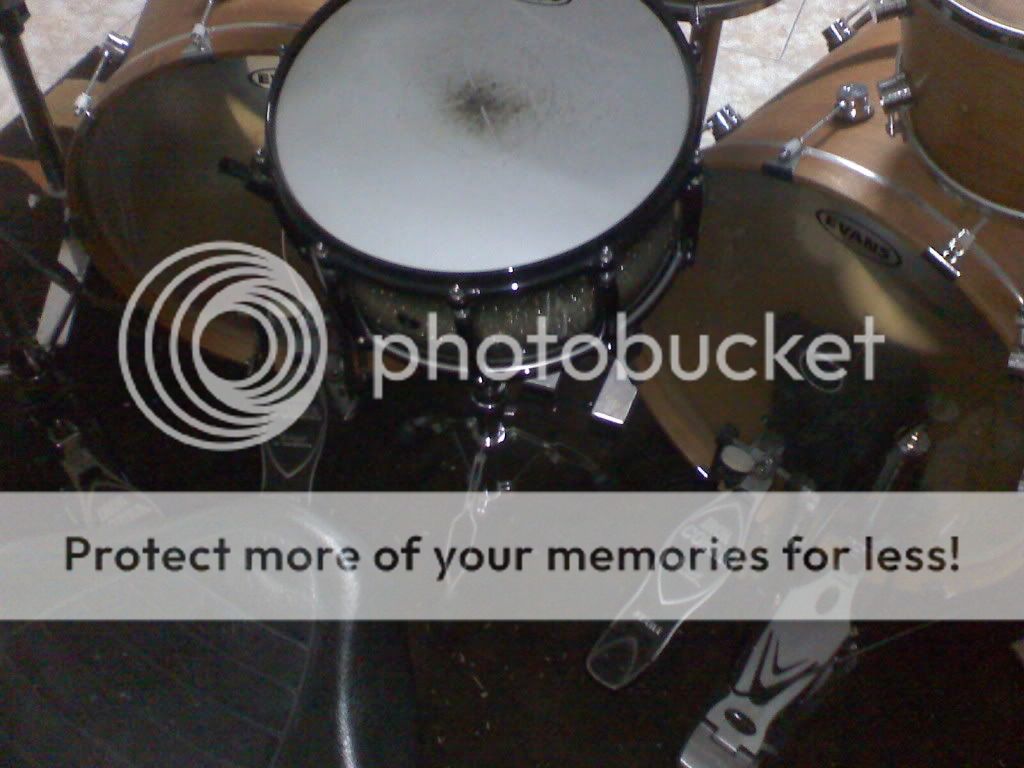 Snare
Final shot
I hope you like it as much as I do.
Cheers!